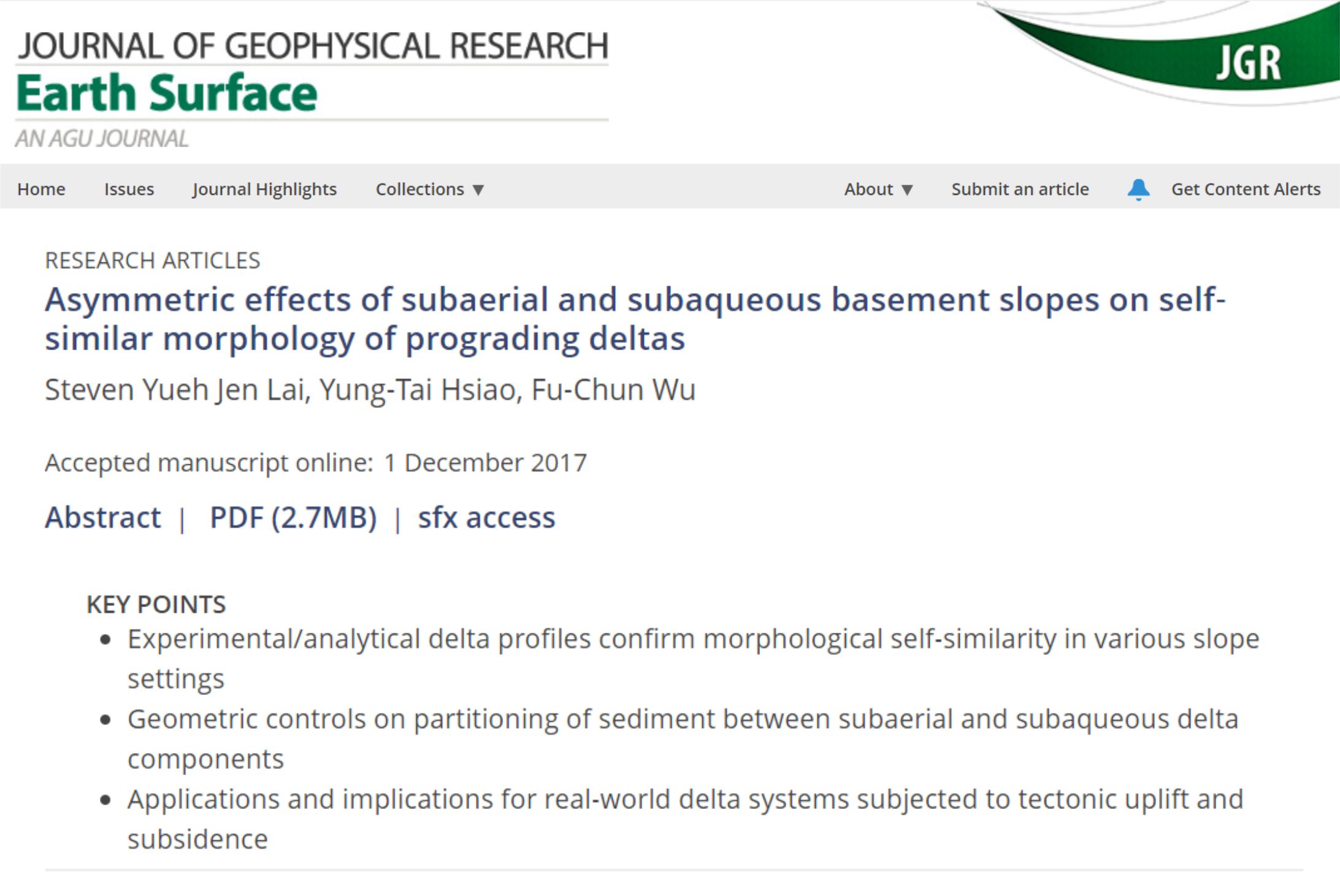 Lai, S. Y. J., Y. T. Hsiao and F.- C. Wu* (2017), Asymmetric effects of subaerial and subaqueous basement slopes on self-similar morphology of prograding deltas, Journal of Geophysical Research-Earth Surface, 122, doi: 10.1002/2017JF004244.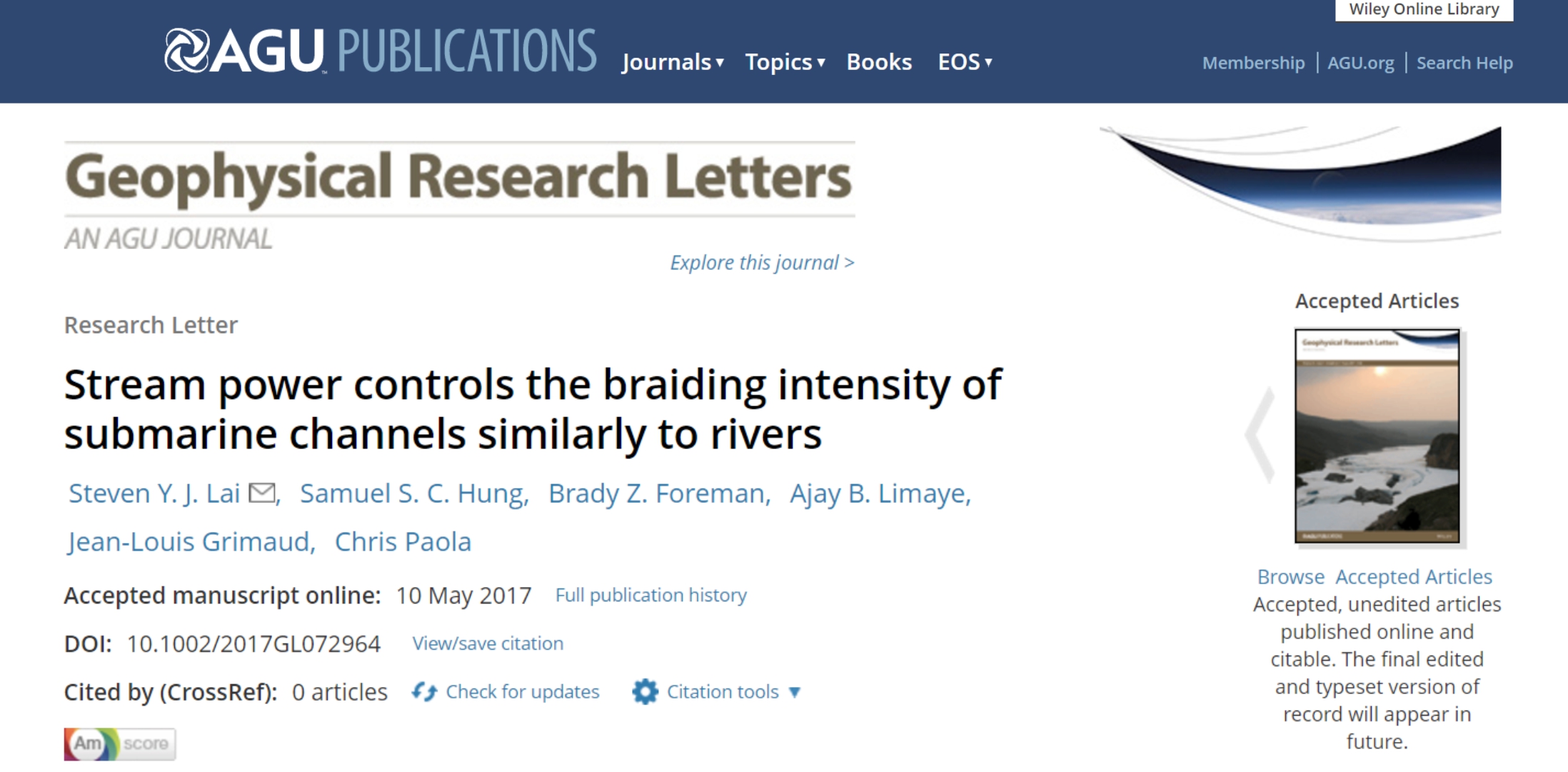 Lai, S. Y. J.*, S. S. C. Hung, B. Z. Foreman, A. B. Limaye, J. L. Grimaud and C. Paola (2017), Stream power controls the braiding intensity of submarine channels similarly to rivers, Geophysical Research Letters, 44, doi:10.1002/2017GL072964.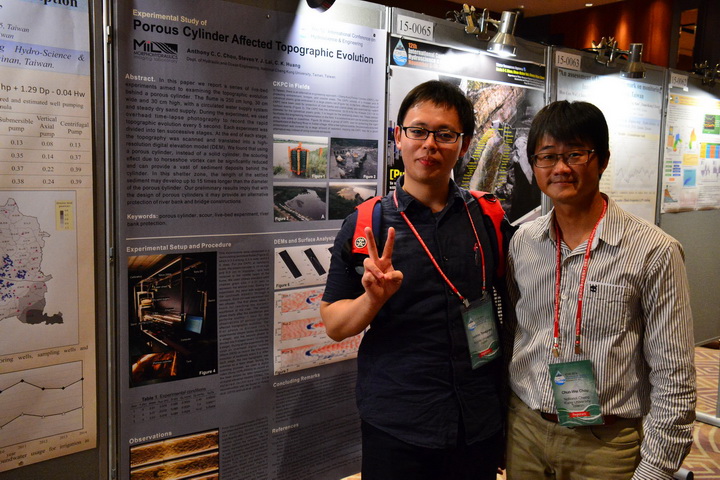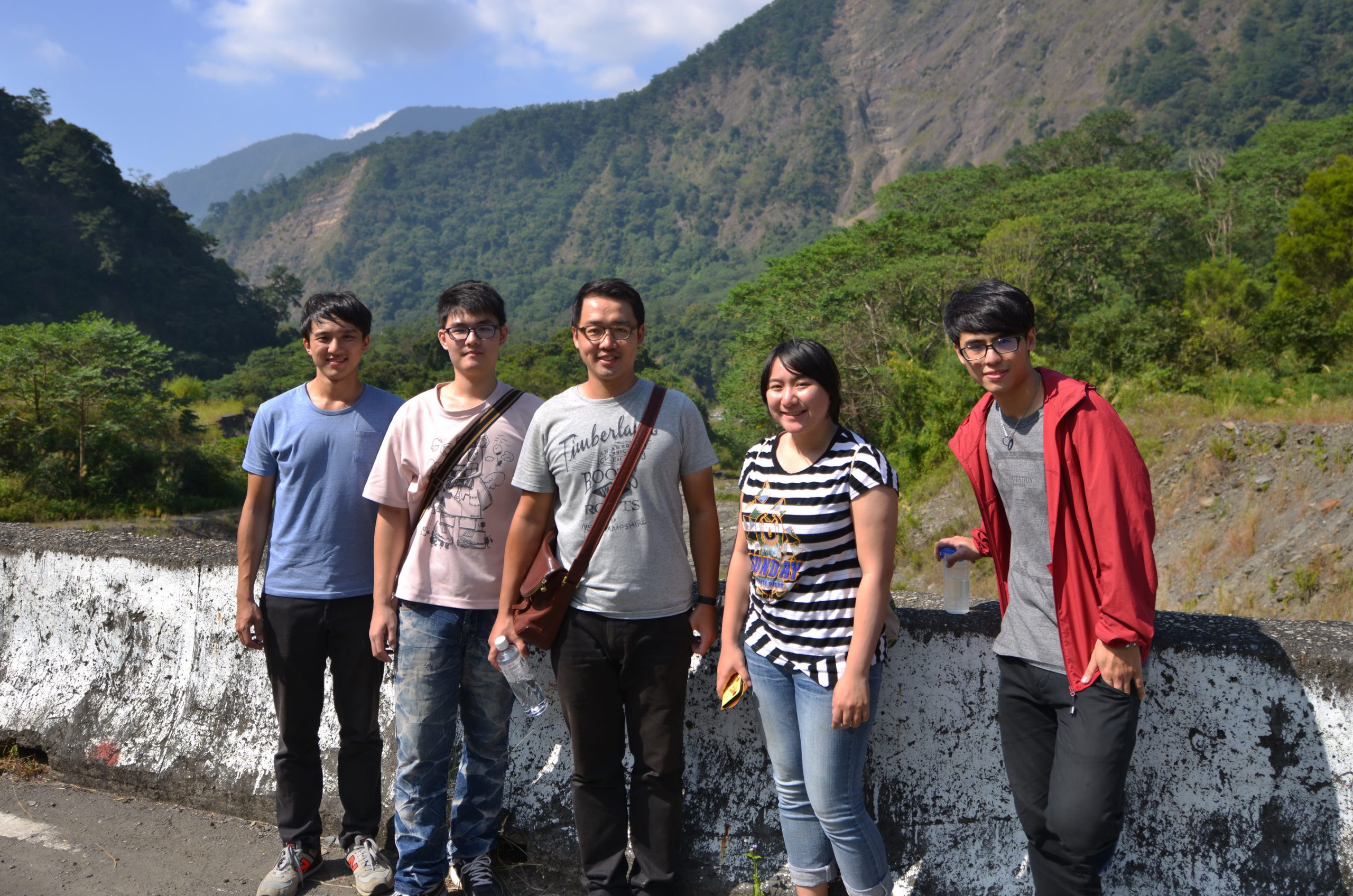 帶研究團隊來參觀陳樹群院長在蕙蓀林場的現地潰壩實驗。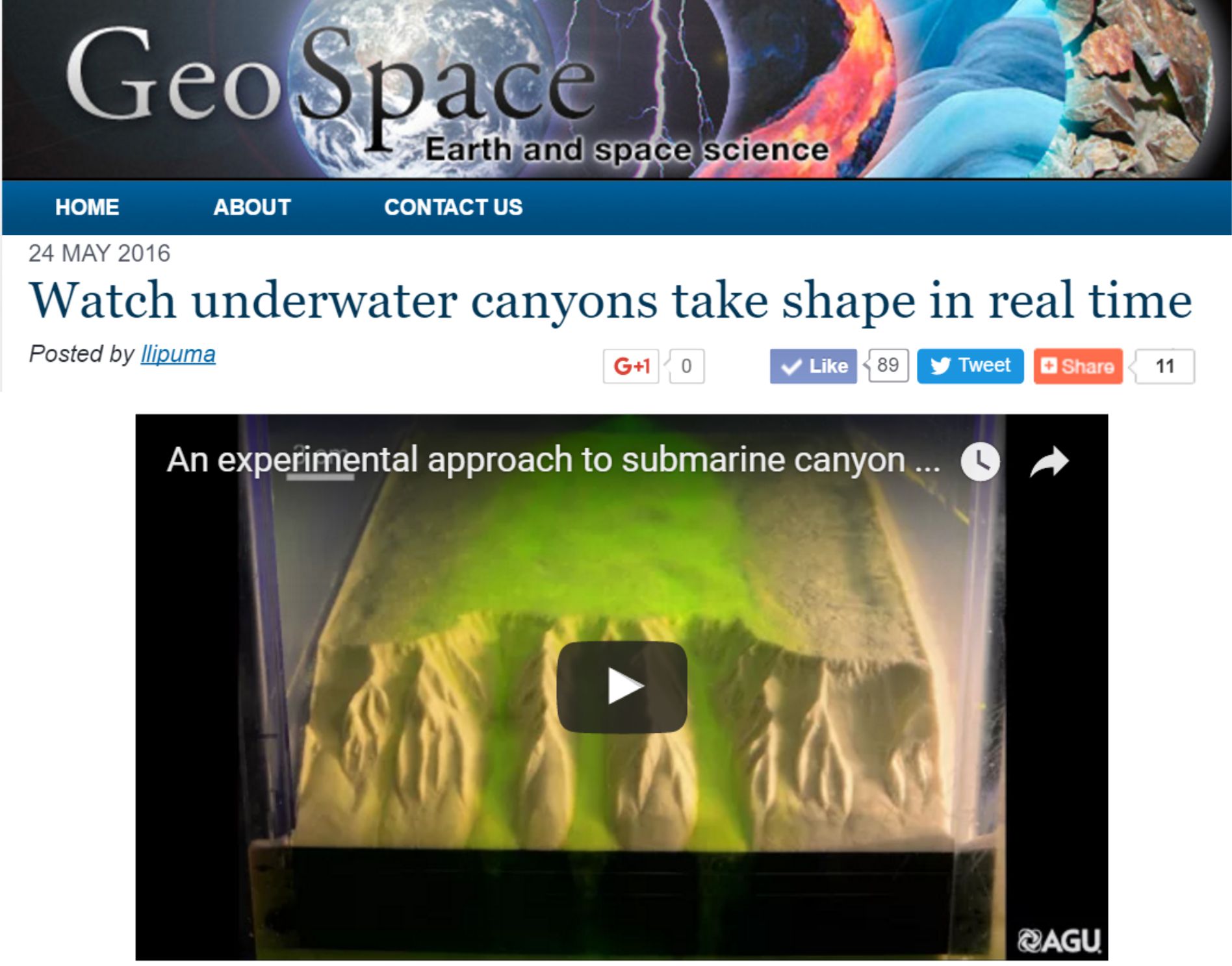 See the report on AGU Blog See our article. Lai, S. Y. […]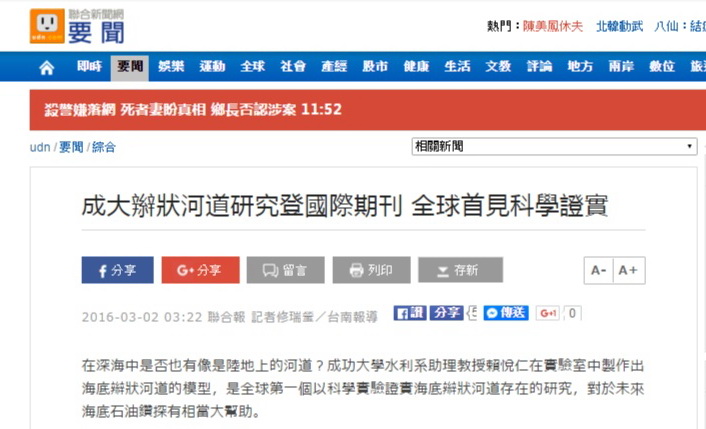 [聯合報] 成大辮狀河道研究登國際期刊 Nature Geoscience Foreman, B. Z.*,  […]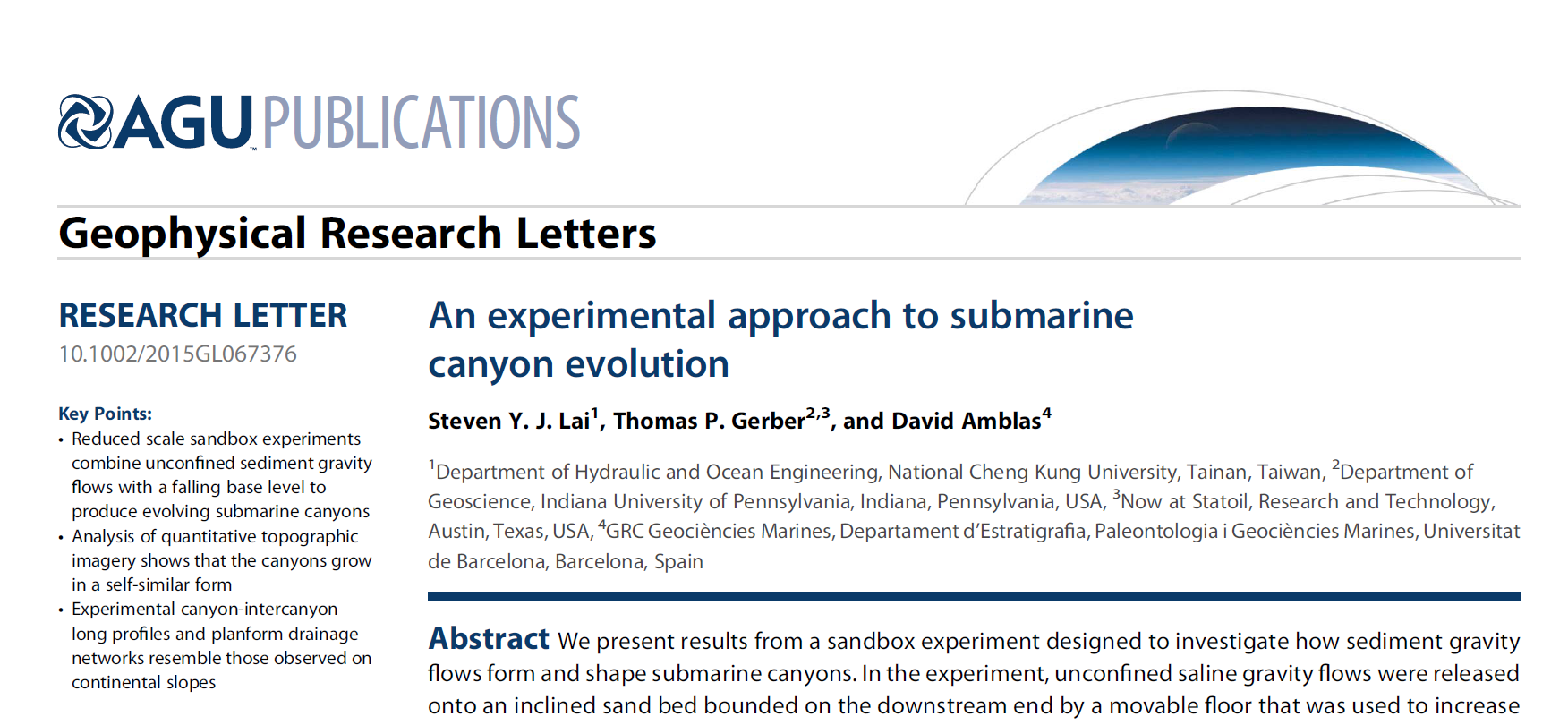 Check our  work published on Geophysical Research Lette […]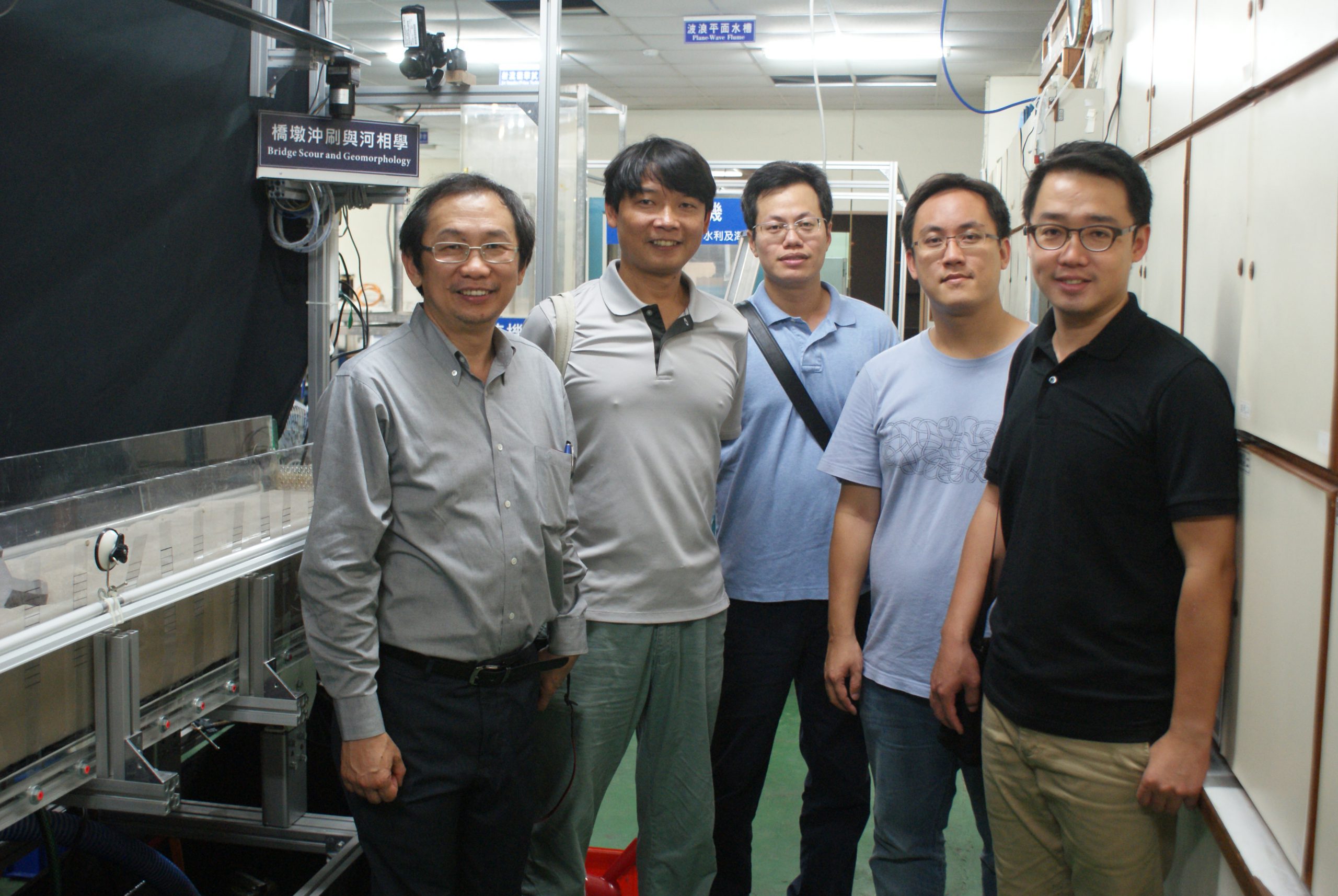 Prof. CHIEW Yee Meng, Associate Prof. Chih-Min Hsieh, Dr. Hsu, W. Y. and Assistant Prof. Cheng-Hsien Lee.