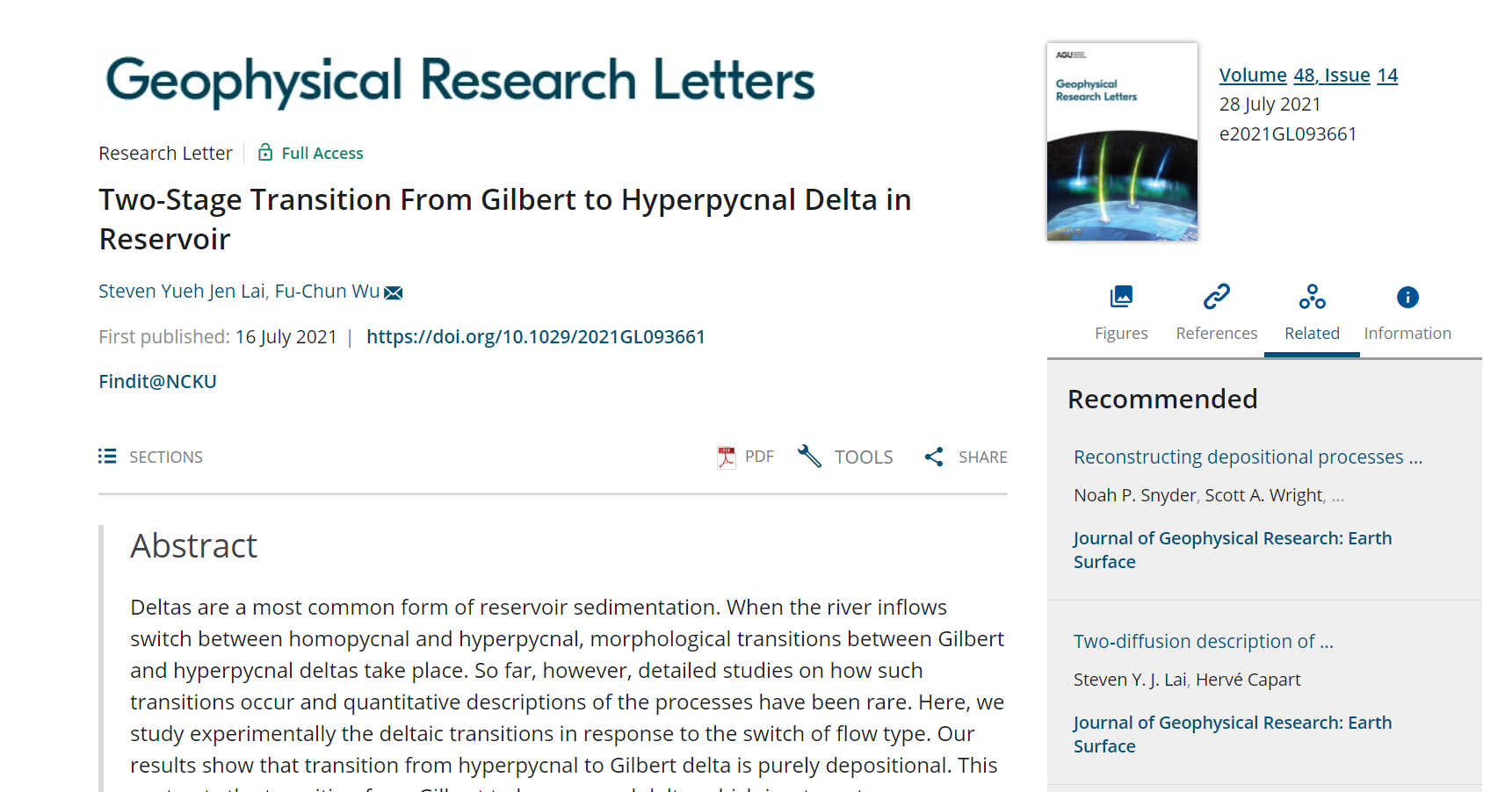 Lai, S. Y. J. and F.-C. Wu *(2021), Two-stage transition from Gilbert to hyperpycnal delta in reservoir, Geophysical Research Letters, 48, e2021GL093661. [PDF]

第一次到水保局技研小組給seminar! 感謝陳振宇副總工的邀請,有機會讓更多人知道我們在水利系推廣的創意實作教學成果。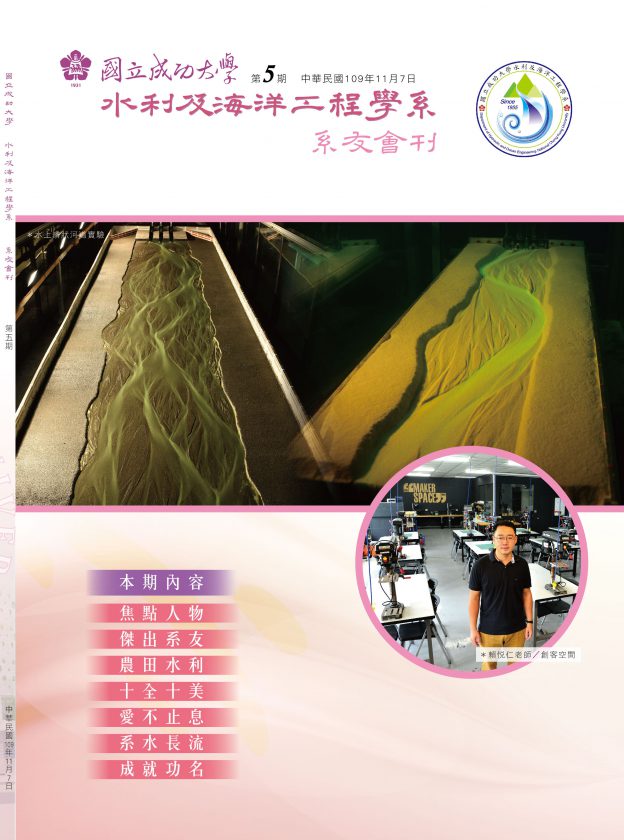 感謝系友會專訪,讓本人與MIL研究團隊能有更高的曝光度。也感謝系友會讓多系友知道水利系的創客空間,我們正在改變 […]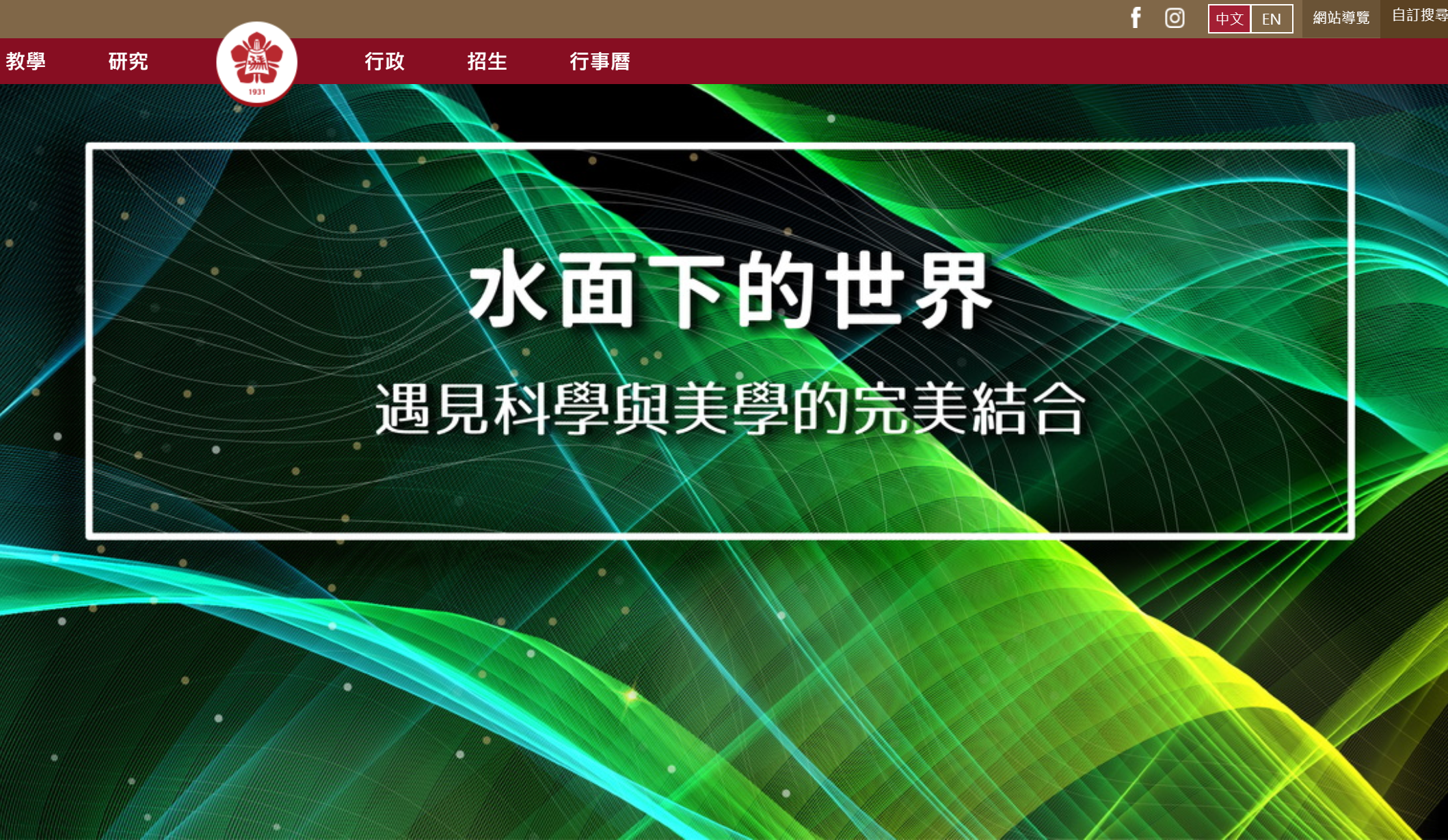 泥沙與水流是如何交互作用塑造出海底峽谷、河道與河口三角洲,大自然長期演變的過程,以往只有推論無法仔細觀察。成功大學水利及海洋工程學系副教授賴悅仁,利用實驗室的水槽以泥沙或樹脂砂與染色水流,呈現現象演變過程,以利科學實證模擬,一舉為新興的「形貌動力學」開啟研究新路徑,結合科學與美學的景觀影像驚艷四方,吸引國際權威期刊Nature特來專訪。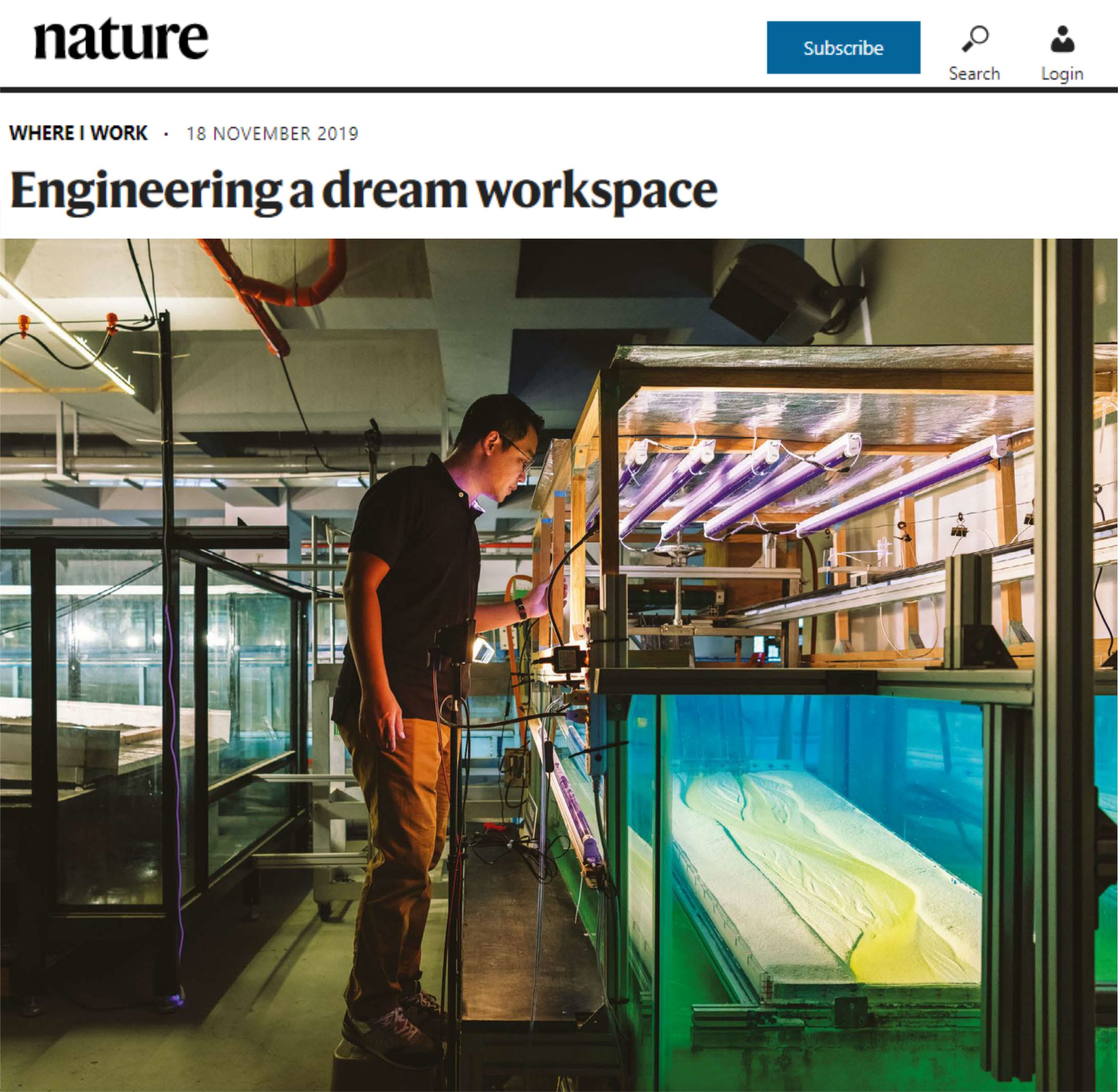 超級興奮!2個月前我們接受Nature 國際權威期刊的專訪和攝影,今天終於看見報導!感謝Nature挑選了我們的實驗室,能讓成大水利系的實驗室和我們的實驗研究登上國際版面!感謝水利系,更感謝過去到現在我團隊所有學生的努力!沒有你們不會有現在的成績!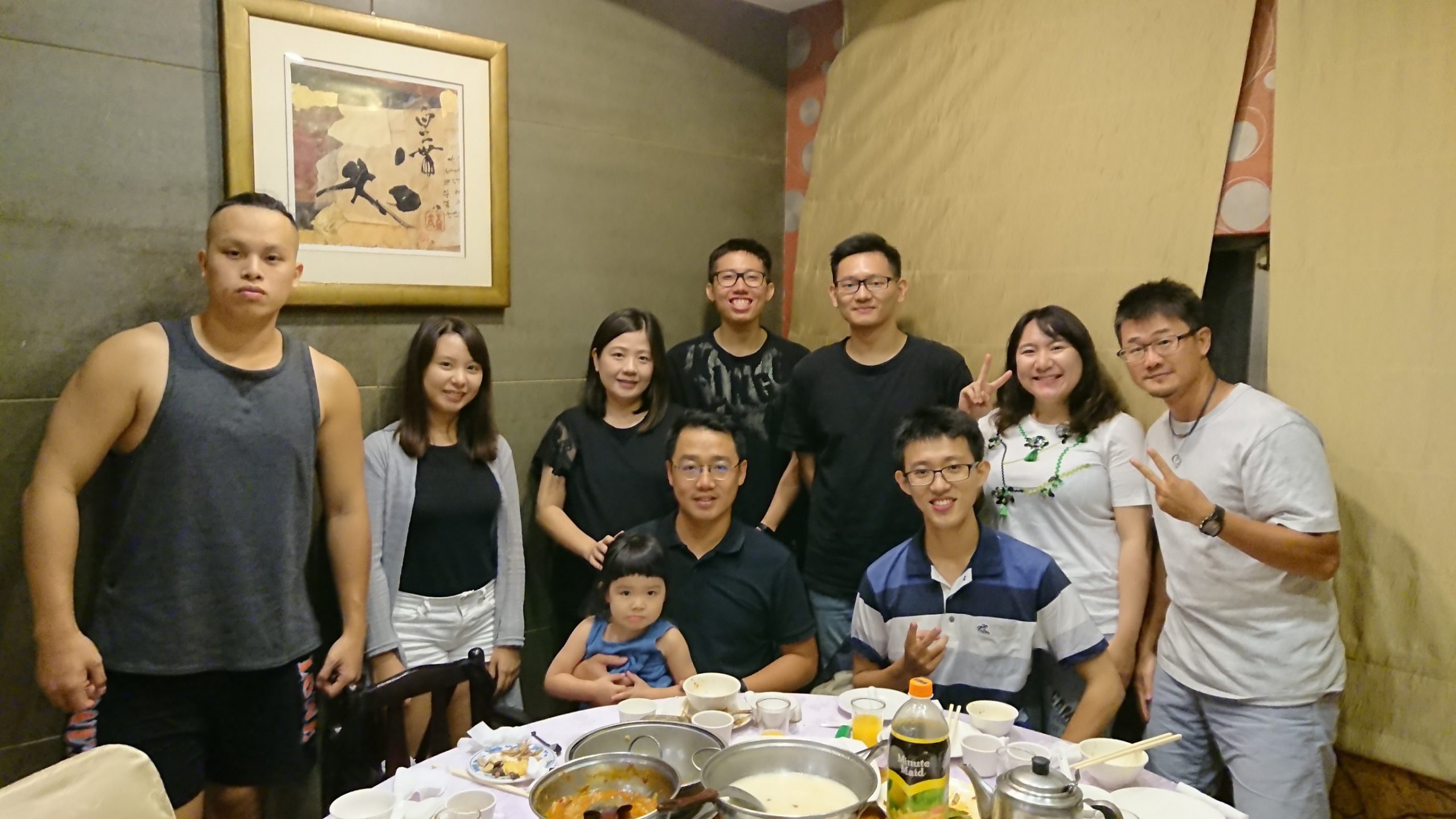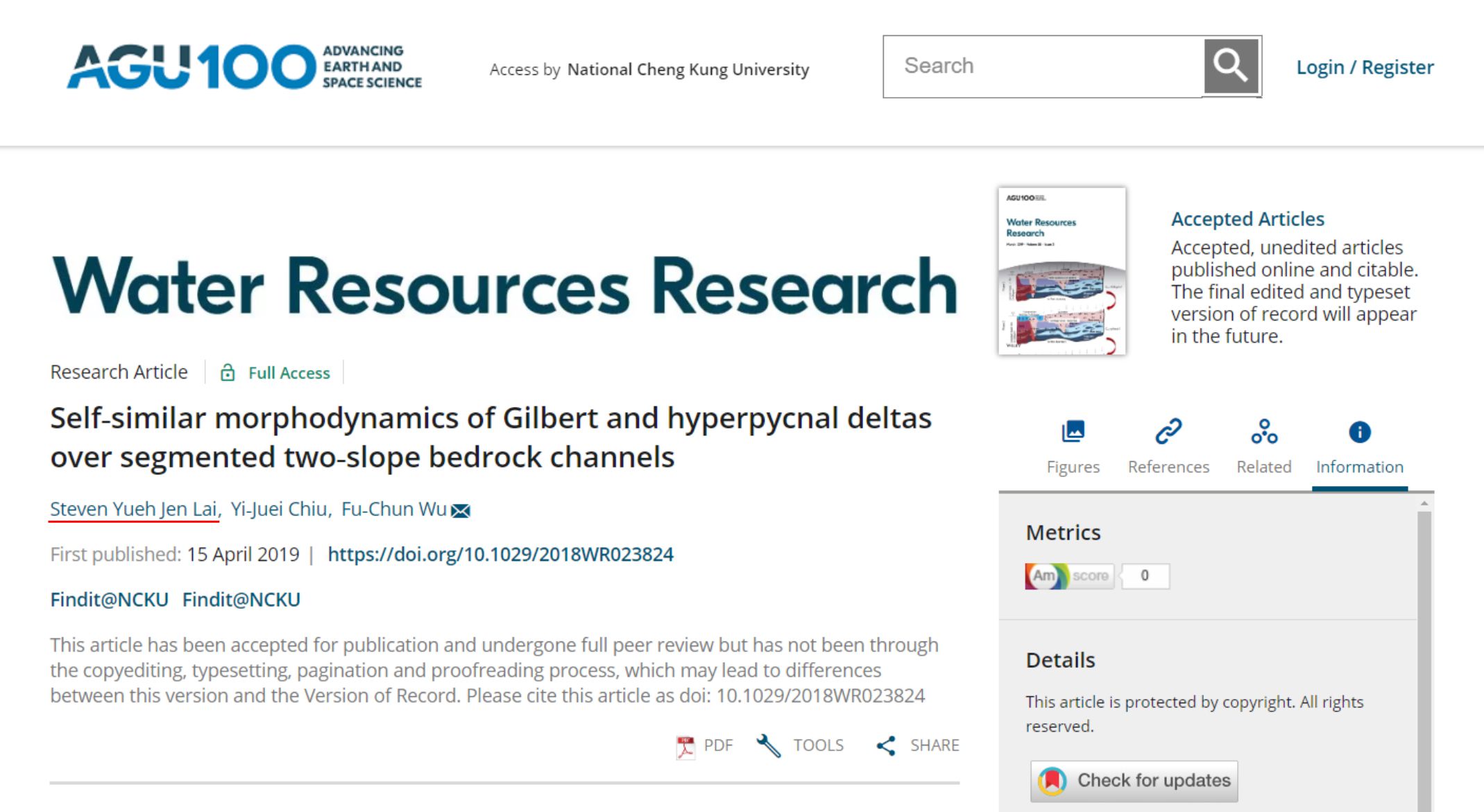 Lai, S. Y. J., Y. J. Chiu and F.-C. Wu* (2019), Self-similar morphodynamics of Gilbert and hyperpycnal deltas over segmented two-slope bedrock channels, Water Resources Research, doi:10.1029/2018WR023824.
Limaye, A. B.*, J. L. Grimaud, S. Y. J. Lai, B. Z. Foreman, Y. Komatsu, and Chris Paola (2018), Geometry and dynamics of braided channels and bars under experimental density currents, Sedimentology, doi:10.1111/sed.12453.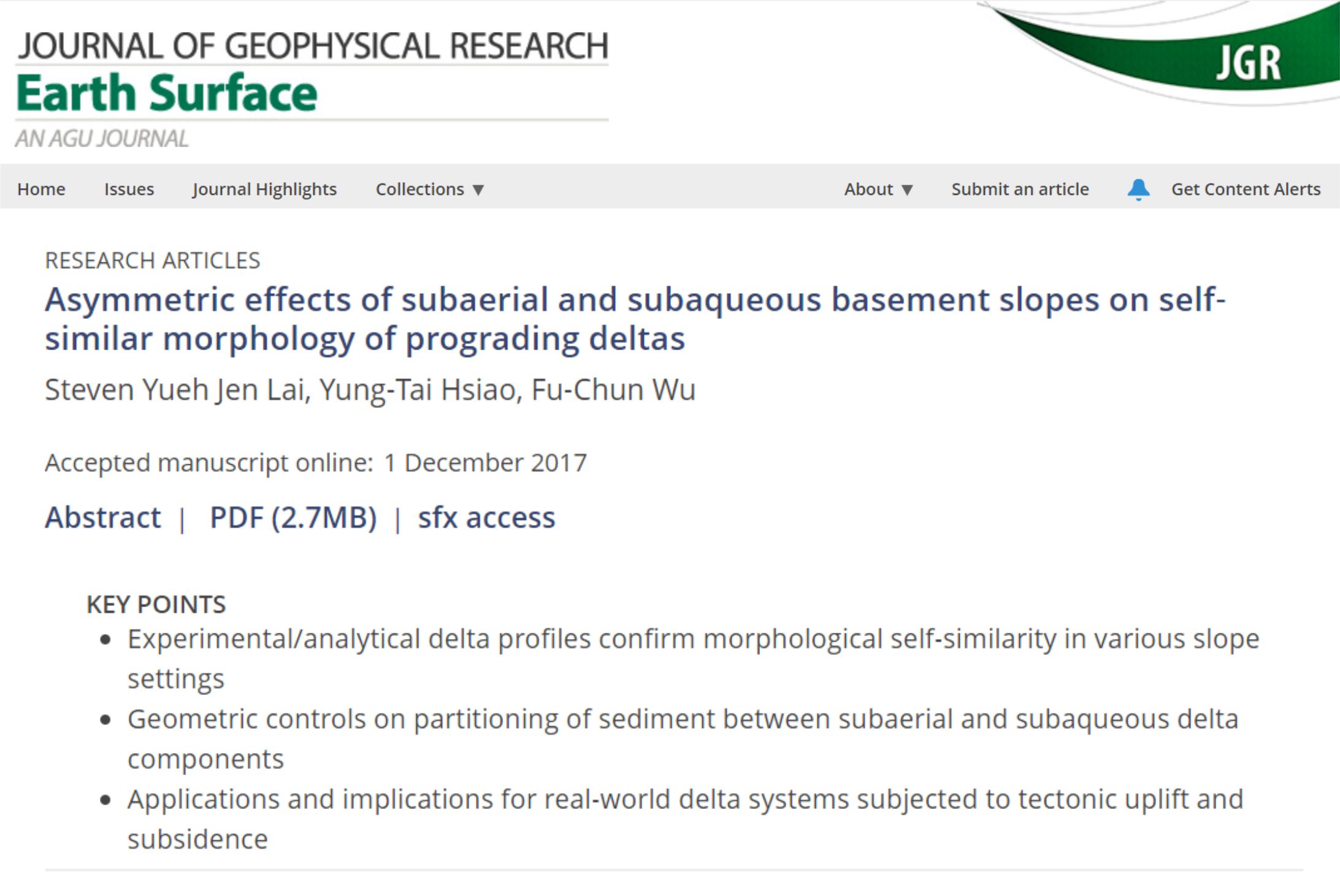 Lai, S. Y. J., Y. T. Hsiao and F.- C. Wu* (2017), Asymmetric effects of subaerial and subaqueous basement slopes on self-similar morphology of prograding deltas, Journal of Geophysical Research-Earth Surface, 122, doi: 10.1002/2017JF004244.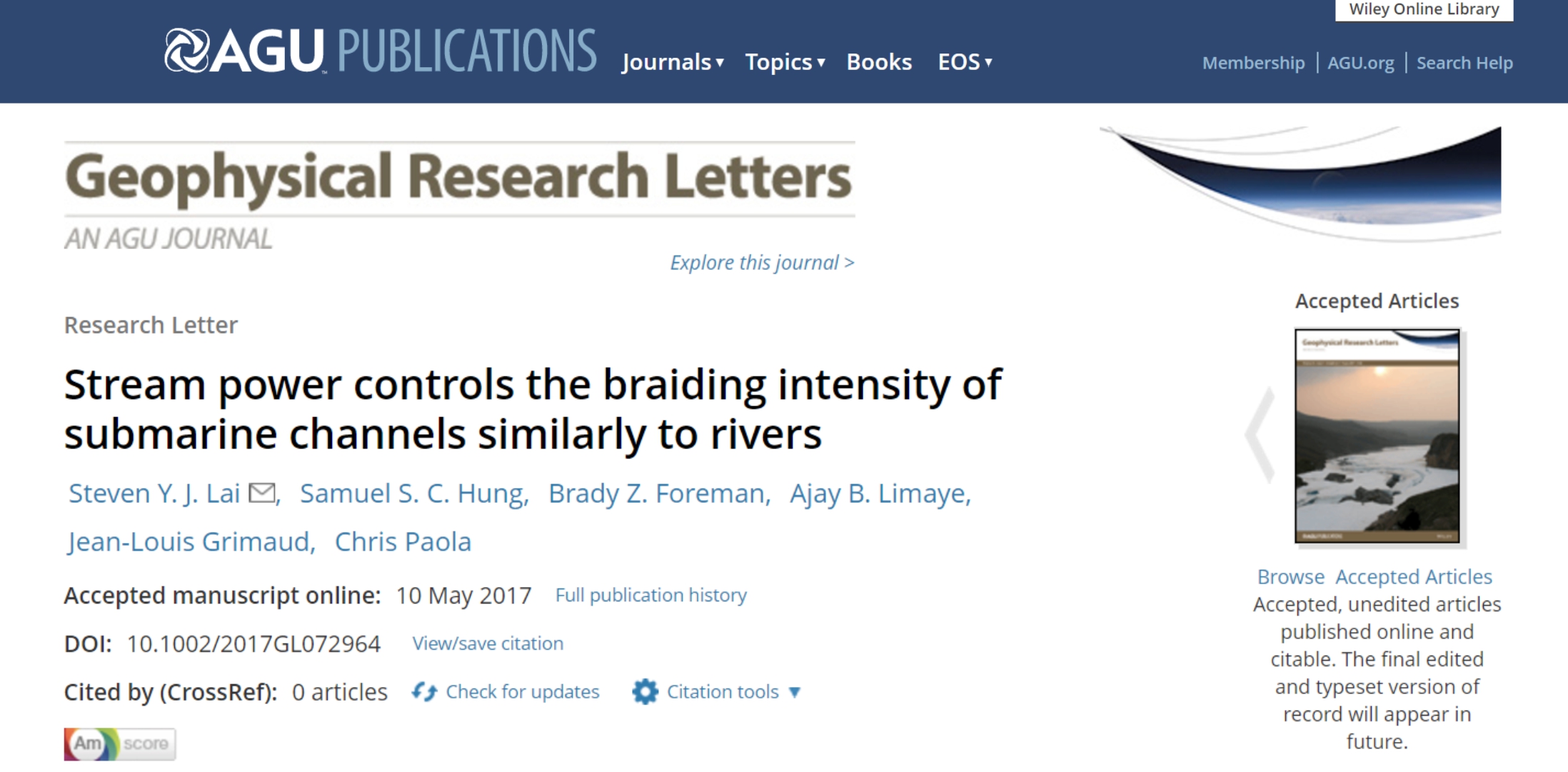 Lai, S. Y. J.*, S. S. C. Hung, B. Z. Foreman, A. B. Limaye, J. L. Grimaud and C. Paola (2017), Stream power controls the braiding intensity of submarine channels similarly to rivers, Geophysical Research Letters, 44, doi:10.1002/2017GL072964.